55-Year Reunion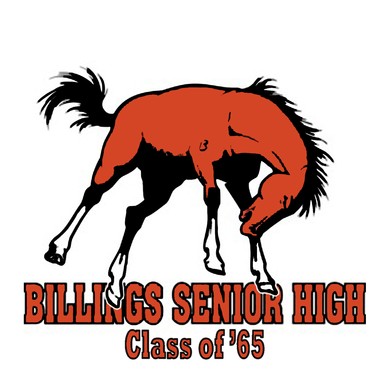 Announcing the
Billings Senior High School
Amazing Class of 1965
55-Year Reunion!
Yes, we're doing it again!
Because of overwhelming demand – based on the wonderful time we had at the 50th reunion – we are reconvening in 2020!
Save the date:
September 11-12, 2020
Your reunion committee is working out details, but right now, we are planning to rendezvous at DanWalt Gardens on Friday evening and the Hilands Country Club on Saturday. In addition, we are planning a memorial service Saturday morning at Kathy Lillis Chapel at St. John's United retirement facility at Rimrock and Shiloh.
We are diligently trying to keep expenses at a minimum, and we anticipate that the cost of registration will be substantially less than what it was five years ago. Stay tuned and watch this web page for updates.
Many people felt that the last reunion was a wonderful, landmark event. Hope you can come to this one!
See you there!
p.s. Please let all your classmate friends know about this upcoming celebration - not everyone visits this web site :-)