Billings Senior

High School




Class of 1965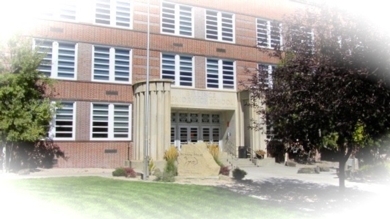 All Billings High Schools - All Classes of 1960-69
Celebrate the '60s with Classmates from BCHS, BSHS, and
BWHS
Announcement update June 29
When: Saturday August 10, 2019 Time: 5:00 PM - 9:00 PM
Where: Urbaska Field at 1700 Poly Drive
Cost: $20.00 donation per couple to cover event base
costs. No Registration Form, see RSVP instruction below.
Beverages: Cash Bar, with Beer, Wine, Soft Drinks and
Water
Food: Cash Food Selections at $15.00 per person (approx)
catered by the High Horse Saloon and Eatery
Entertainment: Music DJ with hits from the awesome 60's!
Vintage car display.
RSVP: By July 31 to Tim Ennis at 373-6261 or 698-1935 or
email timnruby.ennis@gmail.com in order to have numbers to
plan adequate catering. Spouses and Guests are welcome.
Do Bring: Portable Chair, Water Bottle, Cash
Don't Bring: Coolers, Food or Beverages, Pets (unless a
leashed service animal)
Weather - Plan B: In event of inclement weather the party
will move to High Horse Saloon and Eatery at 3953 Montana
Ave.
Donations: Accepted, encouraged at point of entry to
cover event base costs. Any surplus directed to
respective Class Reunion Committees or joint community
service project(s).
Entertainment: To Be Announced. Possible Music DJ.
Possible Vintage Cars on Display.
Be There or Be Square
The '60s Were All About Friends, Food, Cars, Music, and
Lots Going On in the Big World. Help Us Get the Word Out
to Join Us to Share Those Memories - We're Shooting for at
Least 200 or More Attendees! The Urbaska Field seating is
available.
This First-Time Event is Sponsored by the BWHS Class of
1967 with coordination and Support from the '60s Class
Reunion Committees of BCHS, BSHS, and BWHS.